The School of Social Sciences, Humanities and Arts is proud to present the addition of Peer Mentors to our academic advising program. The Peer Mentor Program is designed to help incoming freshmen make a smooth transition from high school to the college environment. They will keep you up-to-date on campus events, share their personal experiences and offer help and also advise on adjusting to University life.
The Peer Mentors will provide guidance and insight for a wide variety of subjects including, but not limited to: 
Answering registration questions
Semester planning
Understanding Major and Minor requirements
Reading your audit and MyDegreePath
Filling out forms
Knowing important dates and deadlines
Finding useful and relevant campus resources
Assisting with the transition from high school to college 
---
SSHA Peer Mentors
 
 

 Cheyenne Tompkins

 About Cheyenne: 

Cheyenne Tompkins grew up in San Francisco, Ca. She is currently a third year student pursuing a BA in Psychology. She intends on applying to graduate school next year in order to get her MBA in Counseling Psychology in hopes to become a  certified counselor.

 

 "I became a peer mentor because I truly love one-on-one interactions with students. Previously, I have been employed as an Orientation Leader and I fell in love with the personality of the lower classmen. I see a lot of myself in these students and I understand what it feels like to do this college experience by myself, but I'm willing to be a resource for every student."

 

 Quote: "No weapon formed against me prosper" Isaiah 54:17
 
 

 Dariana Lara 

 About Dariana:

 She is third year political science major with a minor in writing. She was born and raised in Merced, and currently attend UC Merced.

 

 "I chose to become a Peer Mentor, because I enjoy helping my fellow peers. I remember coming into the UC lost and confused. As a peer mentor I am able to help my peers familiarize themselves with the campus. Leading students to their appropriate resources, guiding them in the registration process, or being there to talk and connect with the student is truly rewarding. My goal is to help make the students day easier."

 

 Quote: "As you grow older you will discover that you have two hands, one for helping yourself, the other for helping others." - Audrey Hepburn
 
 

Genesis Flores

About Genesis:

Genesis Flores grew up in San Diego, California. She is currently a second year student and is pursuing a bachelors in psychology with a minor in sociology. After graduation Genesis aspires to become an ABA therapist and hopes to continue to make a difference in educational counseling.

 

 "I chose to become a peer mentor because I wanted to help build a connection between students and important resources that help on their success as students. As a first generation  college student myself, it was important that students would be able to relate to my experiences and are able to connect with mentors and help provided. Becoming a peer mentor has allowed me to see students achieve their goals  and be apart of helping out through out their journey." 

 

 Quote: "The struggles we experience make the success we achieve worthwhile. Without pain, how would we be able to appreciate our progress?" -  John C. Maxwell 

 

 
 
 
 
---
SSHA Peer Mentors Workshops: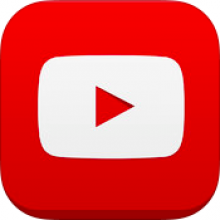 Watch online video tutorials on our YouTube channel.
Search: UCM SSHA Advising on YouTube or click the app!