The School of Social Sciences, Humanities and Arts is proud to present the addition of Peer Mentors to our academic advising program. The Peer Mentor Program is designed to help incoming freshmen make a smooth transition from high school to the college environment. They will keep you up-to-date on campus events, share their personal experiences and offer help and also advise on adjusting to University life.
The Peer Mentors will provide guidance and insight for a wide variety of subjects including, but not limited to: 
Answering registration questions
Semester planning
Understanding Major and Minor requirements
Reading your audit and MyDegreePath
Filling out forms
Knowing important dates and deadlines
Finding useful and relevant campus resources
Assisting with the transition from high school to college
---
The SSHA Peer Mentor Staff are located on the second floor of the Classroom & Office Building (COB) at UC Merced.  Students wishing to speak with a Peer Mentor should check in with the SSHA Advising Reception office in Room 204.
Fall 2019:
Monday: 9:15am-12pm; 1pm-4pm
Tuesday: 9:15am-12pm; 1pm-3pm
Wednesday: 9:15am-12pm; 1pm-4pm
Thursday: 9:15am-12pm; 1pm-4pm
Friday: 9:15am-12pm; 1pm-4pm
Attention Sophomores: 
All Sophmores that have general advising questions will meet with a Peer Mentor. Only with a Peer Mentor referral can a Sophomore be allowed to meet with an Academic Advisor. Students are required to bring a current copy of their Audit to meet with a Peer Mentor. 
---
SSHA Peer Mentors Workshops: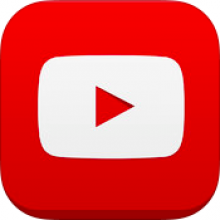 Watch online video tutorials on our YouTube channel.
Search: UCM SSHA Advising on YouTube or click the app!