SSHA Peer Mentors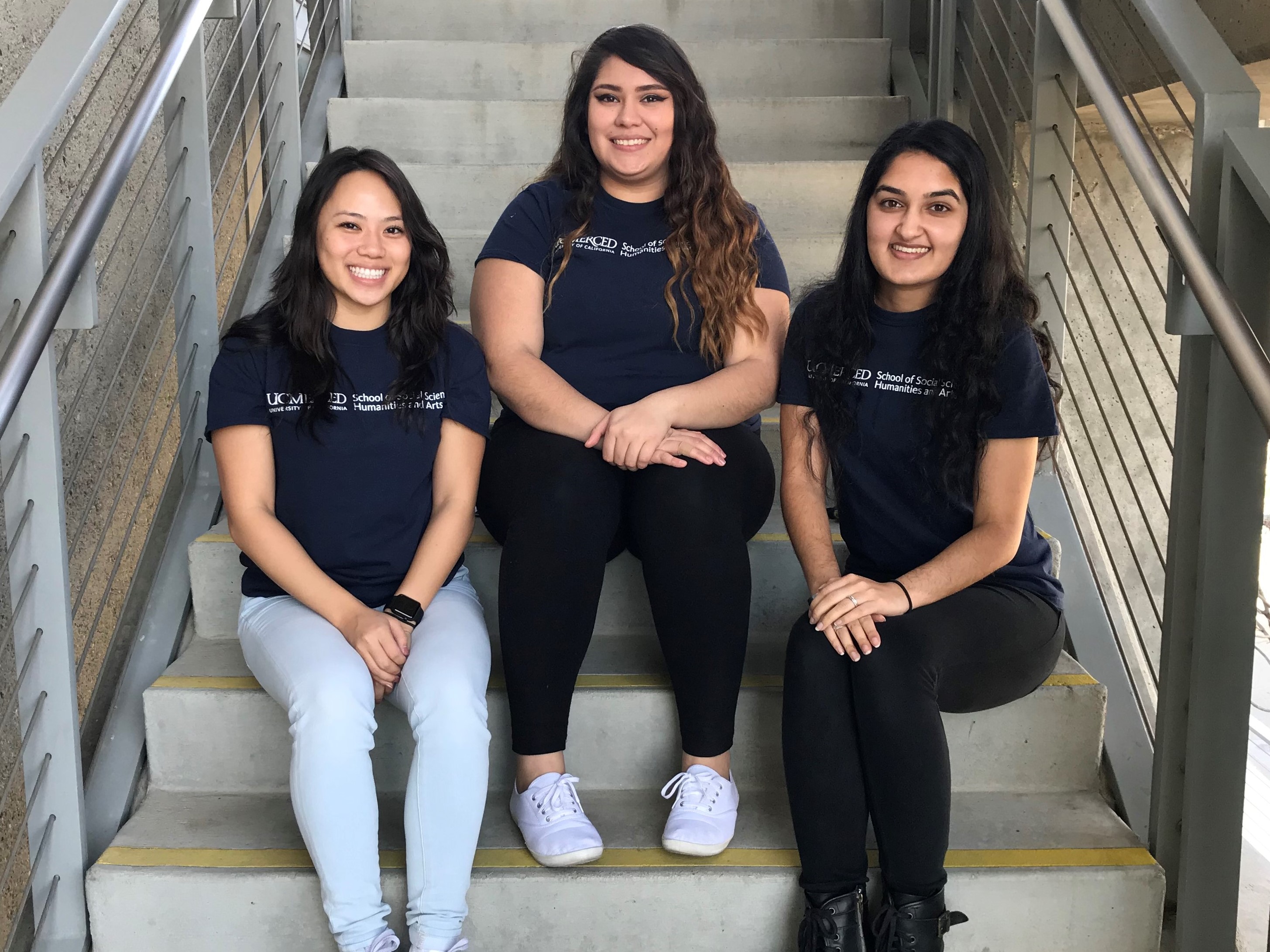 The School of Social Sciences, Humanities and Arts is proud to present the addition of Peer Mentors to our academic advising program. The Peer Mentor Program is designed to help incoming freshmen make a smooth transition from high school to the college environment. They will keep you up-to-date on campus events, share their personal experiences and offer help and also advise on adjusting to University life.
The Peer Mentors will provide guidance and insight for a wide variety of subjects including, but not limited to: 
Answering registration questions
Semester planning
Understanding Major and Minor requirements
Reading your audit and MyDegreePath
Filling out forms
Knowing important dates and deadlines
Finding useful and relevant campus resources
Assisting with the transition from high school to college
---
The SSHA Peer Mentor Staff are located on the second floor of the Classroom & Office Building (COB) at UC Merced.  Students wishing to speak with a Peer Mentor should check in with the SSHA Advising Reception office in Room 204.
Spring 2018Mondays: 9:15AM-12:00PM; 1:00PM-4:00PM
Tuesdays: 9:15AM-12:00AM; 1:00PM-4:00PM
Wednesdays: 9:15AM-12:00PM; 1:00PM-3:00PM
Thursdays: 11:00AM-12:00PM; 1:00PM-4:00PM
Fridays: 9:15AM-12:00PM
*Hours are subject to change 
Attention Freshmen: 
All Freshmen that need academic advising will meet with a Peer Mentor. Only with a Peer Mentor referral can a Freshmen be allowed to meet with an Academic Advisor. Students are required to bring a current copy of their Audit to meet with a Peer Mentor. 
---
SSHA Peer Mentors
Workshops: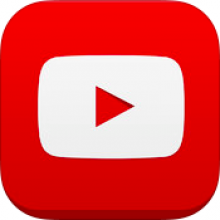 Watch online video tutorials on our YouTube channel. Search: UCM SSHA Advising on YouTube or click the app!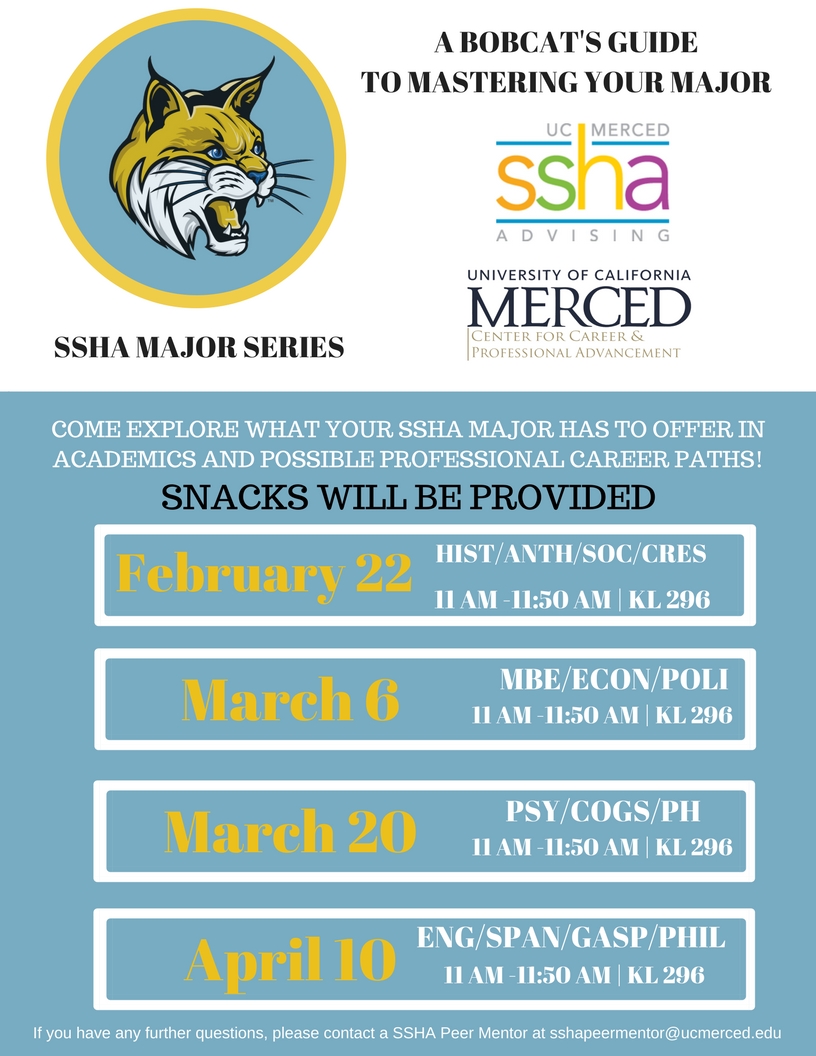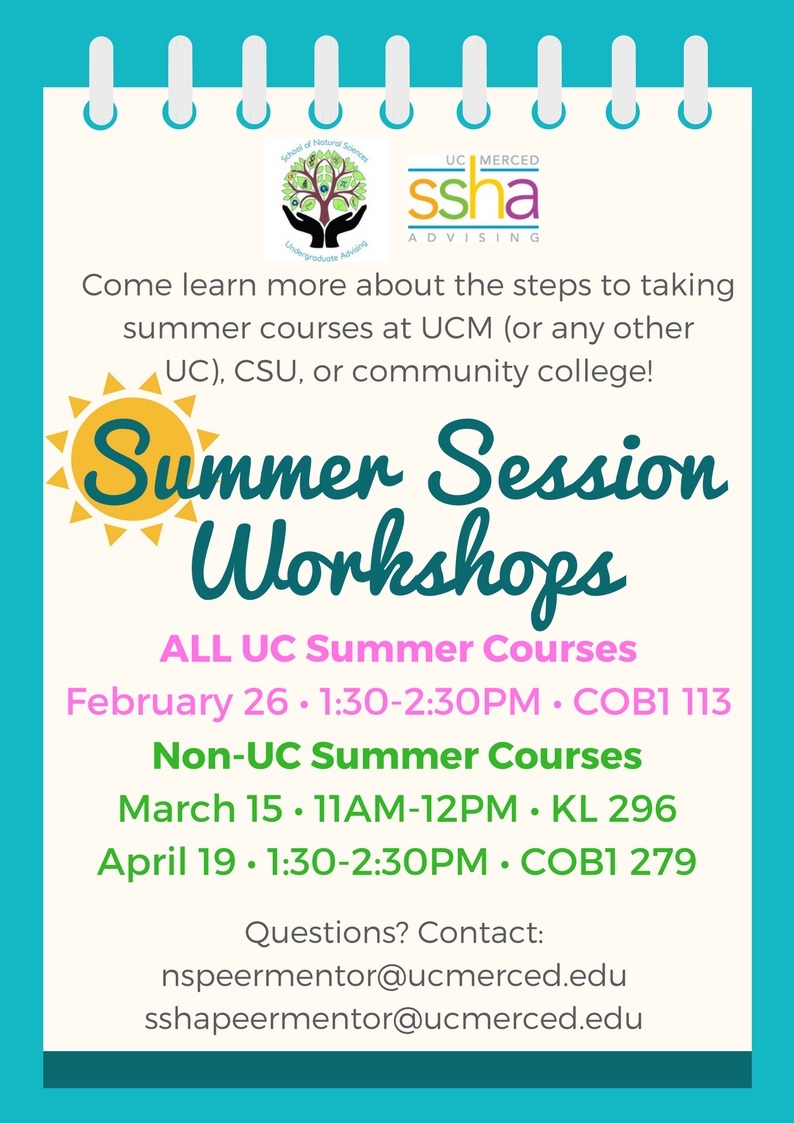 Meet the SSHA Peer Mentors
 

 

Joselyn Lopez

About Joselyn:

Joselyn attends UC Merced from Lynwood, California a town in Southern California. She is currently working toward her bachelor's degree in Sociology and a minor in Spanish.  After graduation she aspires to receive her master's in Education or student affairs at either California State University, Long Beach or California State University Fresno.

"As a Peer Mentor what I look forward to is guiding and supporting my peers across campus. Given the opportunity to share my own experiences as a first generation undocumented student I believe I have the ability to help students understand the struggles and solutions to problems that may rise during their stay at UC Merced. I desire to be a resource and a support system to students who feel out of place and at the same time I can help create a safe and accepting environment across campus."

"Our greatest weakness lies in giving up. The most certain way to succeed is always to try just one more time"  Thomas A. Edison

Amandip Singh:

Amandip is from Ripon, California.  She is currently working towards her bachelor of science in Management and Business Economics with a minor in Public Health. As a Commissioner for ASUCM and outreach intern for the campus zero waste initiative, she works hard to represent the students in her community and educate them on important initiatives. After graduation, she hopes to go in to the work force and gain some experience before obtaining a Masters in Business Administration.

"The role of being a Peer Mentor is an opportunity for me to use my personal experiences in order to relate with and help others students as they try to find their way here at UC Merced. I want students to know that I am here to create a safe space for them to be able to discuss their struggles, so that we can do the best of our ability to aid them in overcoming any academic obstacles."

"Strength and growth come only through continuous effort and struggle." —Napoleon Hill

 
 

Annabel Vu:

Annabel is from the small town of Lancaster, CA. She is currently in her third-year working towards a bachelor of science in Management and Business Economics with a minor in Psychology. 

"My goal as a peer mentor is to give students the resources they need so that they may feel confident enough to navigate successfully through UC Merced on their own."

"Failure is not fatal, but failure to change might be." - John Wooden